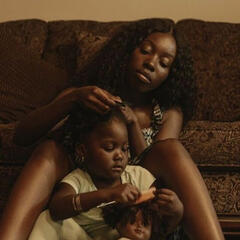 #BLACKINDIGENOUSLIVESMATTER
A reminder that there is no Indigenous Sovereignty without Black Liberation!
NO JUSTICE NO PEACE
July marks Pride month and during this time of a necessary movement, we are once again reminded that we live in a world that denies fundamental freedoms to Indigenous/Black trans lives, especially trans women. To demand tribal sovereignty & decolonization is to call out misogynoir/trans-misogyny, ensuring that those instances of violence aren't recycled or maintained in this envisioned world. Black/Brown Indigenous liberation will & should ALWAYS be centered around the survivance & celebration of Black & Brown Queer/Trans women!
Below are links to donate (reservations across the states are in crisis), petitions to be signed (#SAYHERNAME), and change that MUST be made. Black Trans people need funds for safe relocation/transitions. Black/POC women need to be protected and provided security as they've always needed but donations are extremely important for them to gain that. The Navajo Nation now has more COVID-19 related deaths than 7 STATES COMBINED. This is another wave of GENOCIDE against Indigenous people.
DONATE !!
BLM/LGBTQ+ GOOGLE DOC FT LINKS ⬇️⬇️⬇️